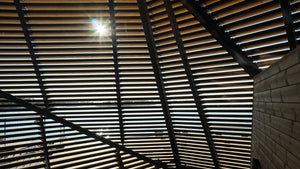 QTIO OY
Qtio Oy is a construction and building supervision company in Helsinki.
We are specialized at project management and providing construction services.
Our projects are located all over Finland.
Our main business consists of construction and supervision of offices, commercial properties,
production premises and service buildings. In addition, we provide to our client's other services as needed.
The company was found in 2009. During this time our company values have become quality, innovation,
goal-orientation and good customer service. The company has six employees and subcontractors.
SERVICES
- Project Management 
- Construction Management
- Building Control
- Quantity and cost accounting
- Condition Surveys & Raitings
- Due Diligence services
- Long Term Maintenance Plan
- Thermal imaging
- Real estate views